Wholesales IP Storage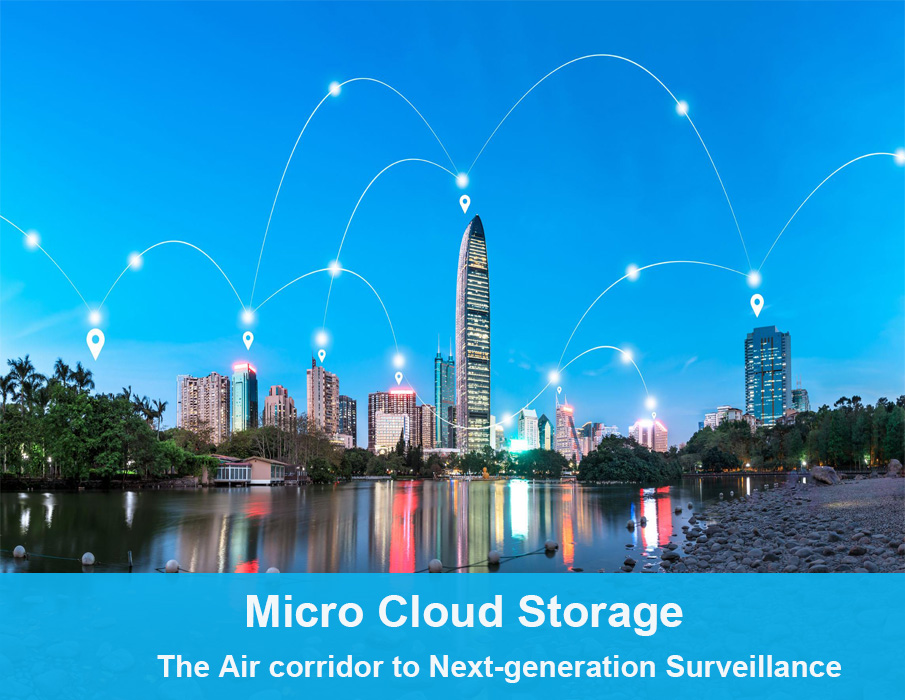 ICCTVZONE Dahua standard cloud IP storage featuring an asymmetric distributed architecture that is composed of metada server and storage nodes, is specially designed for massive unstructured data storage. It delivers unparalled performance and linear scalability, and is able to provide a fundamental platform for further data mining.ICCTVZONE'S Dahua standard cloud storage is ideal for a wide range of big data scenarios such as public safety, manufacturing institutions and VSaaS market, where massive data with diversity types needs to be stored and managed. Achieve high availability by keeping real time heartbeat between master and slave server. Once master server fails, slave server will take over within seconds to ensure business continuity.
Micro Cloud Storage (MCS) is a brand-new video surveillance storage device for mid-large scale applications that adopts leading technologies, such as object storage and distributed clusters, allowing customers to deploy private and reliable video cloud infrastructures to solve surveillance data challenges.
Surveillance Trends
With decreasing camera prices and an increase in resolution, retention period, and video intelligence utilization:
1. Volume of surveillance is moving from terabytes to petabytes scale.
2. Velocity of data is rising from megabytes to gigabytes throughput.
3. Variety of data is complicated, comprising both small and large files.
4. Value is extracted from video via VCA (video content analysis) and AI (artificial intelligence) techniques.
According to the '4V', video surveillance is a 'big data' problem that calls upon cloud technology for a solution, just as other big data industries do. Importantly, storage is the cornerstone of next generation surveillance while MCS products provide a bridge for you to attain the latest in storage technology.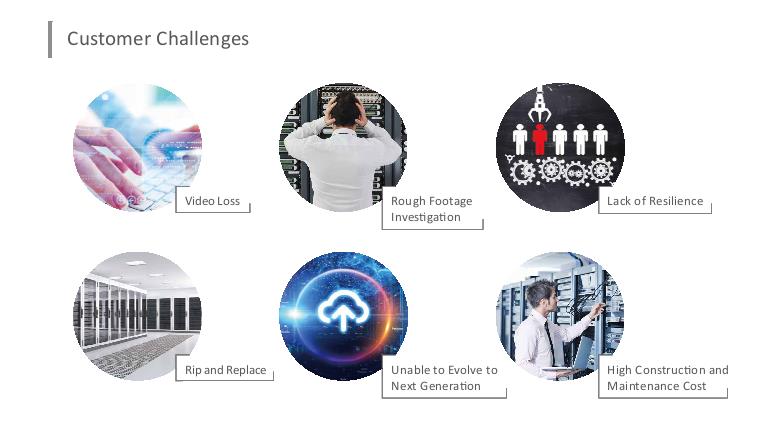 6 Reasons to Add MCS to Your Surveillance System
1.Video protection provides stable surveillance service
Our cluster technologies supply video service and prevent video loss even in the event of device crashes.
Video streaming directly to the recorder cuts superfluous data pathways via media stream server nodes,
reducing system complexity and the risk of video loss.
2.'6-9' reliability guards your critical data assets
Our EC (ErasureCoding) algorithm provides up to 4 disks or 2 nodes for simultaneous failure tolerance.
Data rebuilding times are significantly shorter due to outstanding 2TB/h data recovery speeds.
System reliability is increased to an unprecedented 99.9999%, comparable to high-end enterprise storage.
3.Unmatched performance accelerates video investigation
Supports up to 2048 channels and 4096 Mbps bandwidth in one storage cluster.
Dynamic load balancing ensures system is always running in active mode, supplying 4GB/s data throughput by 6 nodes.
4.Scalable architecture guarantees system resilience Performance grows linearly with capacity.
Automatically extend system in minutes by simply adding HDDs and nodes. Footage retention duration is completely customizable.
5.Low total cost of ownership
The Dahua MCS is cost-effective, featuring enterprise-level reliability at a surveillance-level price.
Auto failure detection, auto data recovery, auto service transfer, and auto scaling configuration decreases the amount of professional
maintenance work required, freeing up human resources.
6Leading object storage
While most IT and big internet companies have turned to cloud technologies, IP-based surveillance fuses cloud computing, artificial intelligence,
and video imaging technologies. In the near future, we will see the establishment of a next-gen surveillance industry which integrates into industry
appliances, requiring sound infrastructure. Nevertheless, the storage of data is the prerequisite for the success of this future.